Adam Johnson
Six Easy Ways to Maximize Your Movie-Going Experience!
As you can tell, I love going to the movies. I hate, though, how expensive it can be. After all, becoming a learned cinephile, seeing everything, and $20 outings aren't exactly mutually inclusive. Yet those who just want a good time often have to pick and choose: just see what happened when Avengers: Infinity War, Deadpool 2, and Solo: A Star Wars Story come out one after the other. Something's gotta give, which is unfortunate when the theater-going experience is such a treasure. Growing as a film lover, though, I discovered how to maximize my movie-going. And today, it's easier than ever!
1. Buy a Movie Card Subscription
MoviePass seemed a godsend--practically unlimited movies for $9.95 a month? Yet frustrating customer service, schizophrenic changes to the terms of service, and the constant whispers of bankruptcy have turned many off to the program. If you (understandably) don't want to get on at this bucking mechanical bull, there's another option! Though more expensive, Sinemia offers 1-3 tickets a month, depending on your plan, including premium showings (3D, IMAX, DBOX, etc; MoviePass is restricted to 2D showings). They also offer a Sinemia for Two plan if you have a partner, friend, or family member you go to movies with all the time. They currently have a massive promo for the early summer movie season (over 50% off!).
2. Sign Up for Rewards Programs
This is something you can even do for free. I didn't particularly care for rewards programs at first, but as I thought about how much I go to the movies, I figured I was stupid not to. Currently, I'm an AMC Stubs and Regal Crown Club member, but other theaters have programs, too. Regal Crown Club is free to join, and AMC Stubs offers a free option as well as a premium option that has more perks and quicker point accumulation. With a MoviePass or Sinemia card, which cost less than the price of one movie ticket, the points with these programs will rack up like crazy, which can be redeemed for in-theater perks and (in Regal's case) merchandise. Combining Steps 1 & 2 down the road may even create the opportunity for a virtually free double feature, a favorite pastime!
3. Go to Matinee Showings
If you don't sign up for a movie card, this is my biggest piece of advice for you. Matinee showings are a whole lot cheaper than going later in the day, sometimes as low as $5 for a 2D show. Even IMAX, 3D, and Dolby showings are cheaper earlier in the day! I also enjoy going to smaller independent films during the matinee hours because of the older crowd that attends. I went to La La Land in the afternoon when it was out, and I will always remember an elderly gentleman who slowly made his way to the front seats. He had with him a breathing apparatus and a walker; nothing was going to stop him to see that film. And that's the kind of inspiration I don't get from IT on opening night.
4. Take Advantage of Theater Discounts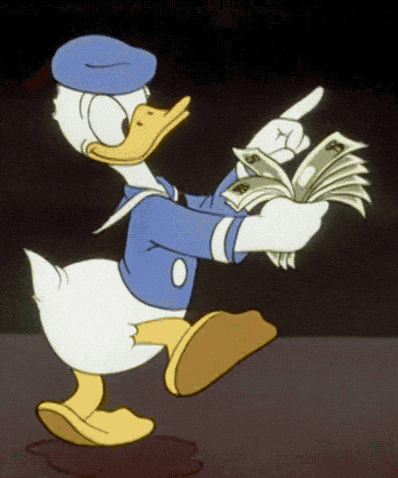 Besides signing up for rewards programs and going early, see if your local theater offers any discounts. Are you eligible for a student ticket? What about a senior or veteran discount? Take advantage of this at the box office! Even if you don't qualify, some theaters offer full discount days, usually on Tuesdays. Make sure to check if Discount Days are available for standard patrons or exclusive for rewards members. For example, AMC has $5 Ticket Tuesdays exclusively for Stubs members (Insider and Premiere), but some theaters offer such deals for all patrons.
5. Subscribe for Advance Screenings (or Know Someone Who Does!)
The great thing about advance screenings, which are early showings of a film by the studio, are that they're free. The downside is they're hard to come by if you don't know where to look. I've found the best sources for advance screenings are from Allied Integrated Marketing pages on Facebook (search "Allied" and a major city near you) and gofobo.com. I've also subscribed to the mailing list of some studios on the off-chance they send an invite. It also helps to know a friend who loves movies and is looking for these opportunities, too; that's how I got to see Isle of Dogs a couple weeks early, and that's why I take one of my parents with me on most of my advance screening adventures. Some of these screenings also have some other cool things going on, depending on who's running it. A local TV station sponsored my Annabelle: Creation screening, and my mom and I walked away with a bag of swag and a copy of Sully on Blu-Ray!
6. Limit Your Concession Intake
I'm not saying to cut yourself off entirely from movie snacks. This is where the theaters make most of their profit, and I too cannot resist the occasional box of pretzel bites (which are superior to popcorn). But this is where your spending can get extraordinary (and your belly get wider, but that's not the point and certainly not me projecting). In a world where a small soda and treat can cost at least $16, this is something that can be easily sacrificed. Still, if you must, may I recommend the water cup or Kidz Pak?
BONUS #7: Don't Pirate Movies
There are two things that bug me about the state of the movies. The first is annoying folks that talk and sing during the movie; the second is people who don't go to the theater at all but watch movies illegally at home (on their phone, of all things). There's no way around it: it's wrong and it kills the industry. It's not a victimless crime, even if the movie is making hundreds of millions of dollars. 123 Movies and Putlocker and the apps that stream brand new movies for free are wrong. If you want to support movies, see them in the theater, so the studios get your money and continue making ones like the one you see. As we've seen with Solo's dismal box office returns, money talks.
What does this have to do with maximizing your movie-going experience? You can follow all these tips as you like, but if the movies you want to see are being stolen by thousands (or millions) of people, the content you so love and are using these tips and your money towards will dwindle as the years go by. The first six are how you maximize your experience now; that last one is how you can maximize the future of the industry.