Adam Johnson
Most Anticipated Films of 2019
2018 is getting a strange rap. For many there weren't too many offensively bad movies, but they also didn't find "The One," per se. In my experience, as you'll see in my upcoming 8-part retrospective of 2018 this month, I didn't overwhelmingly dislike very many films, and I often left the theater satisfied at worst and blown away by a unique wonderwork at best.
But this isn't about 2018. 2018 is dead like the old Taylor or Kanye's cell phone security. Except when it comes back in my upcoming 8-part retrospective of 2018 this month. After that, then it is surely dead.
Actually, there's still the Oscars—the point is, there are films coming out this year that I am particularly looking forward to and that I want to share with you, so we can look forward to them together. I think that'll be a fairly peachy thing for us, dear reader.
The first that comes to mind is Glass, M. Night Shyamalan's follow-up to Unbreakable and Split. I find myself often playing the role of an M. Night apologist, and I find that those films of his I've seen get better with each viewing. Granted, I haven't seen his lowest lows between The Village and The Visit, but his work on this trilogy thus far is enough to get me pumped, despite mixed early reactions from critics. Heck, I didn't love Unbreakable the first time I saw it, and neither did critics; now I think it's a masterpiece and one of his absolute best. If Glass is anything like its predecessors, I'll be a satisfied moviegoer.
Speaking of superhero films, there's a lot of them coming out. Like 99% of people in the world, I'm looking forward to how the Marvel Cinematic Universe thus far wraps up in Avengers: Endgame. Despite probably reaching a destination we all know it will reach—the MCU isn't ending yet, after all—isn't it about the journey to this culmination? And I find I'm looking forward to the prologue to this journey more than most: Captain Marvel. It's not just because there's strong female representation; I think the movie looks, as the kids say, "baller," with an interesting production design, an intriguing take on an origin story, and a solid cast (if you doubt Brie Larson, make sure you watch Short Term 12 or Room—this woman can act!).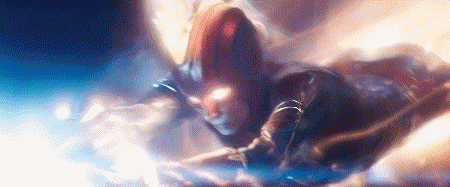 Sometimes I want to see it more than Endgame!
But while the DCEU (or DC Films, or Worlds of DC, or whatever) made a Christmas splash with Aquaman (pun slightly intended), they seem to be going decidedly low-key with their upcoming standalone Joker movie, starring Joaquin Phoenix (The Village, Her) as the eponymous character. I'll want to see about anything Phoenix does since he's that good, and it sounds like a really unique passion project inspired by the films of Martin Scorsese (Goodfellas). I'm down for that.
And while I'm always down for a new Star Wars movie, especially Star Wars Episode IX with the wide open range the pretty good The Last Jedi left, there are some movies I unexpectedly find myself looking forward to. Dumbo wasn't even on my radar until I saw the trailer in 3D. The visual effects are stunningly realistic, and Tim Burton's visual style looks to give this remake a special flavor. This is the first of his that I've been looking forward to in a while. Godzilla: King of the Monsters has one of the best trailers ever. MIB: International looks hilariously fun, using Tessa Thompson and Chris Hemsworth's Thor: Ragnarok chemistry to the fullest. But I never thought I'd be looking forward to this guy: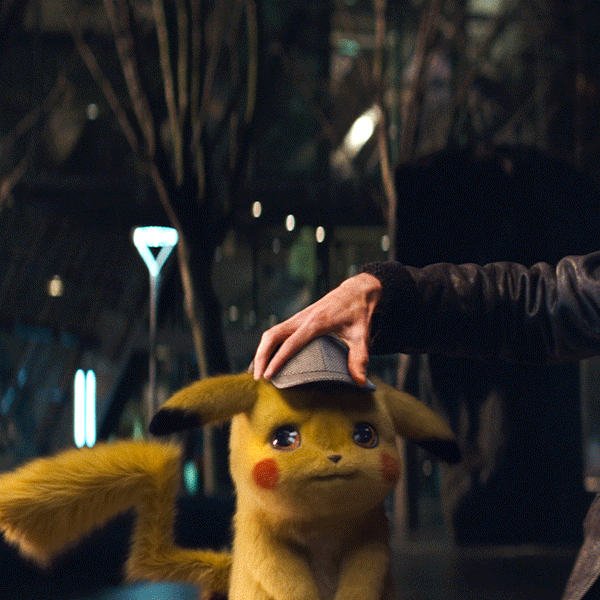 Y'all, I'm looking forward to Pokemon: Detective Pikachu more than Marvel and Star Wars. I can't explain it, except it looks cute, charming, visually impressive, and fun. Nothing about this should work. It probably even shouldn't be good. But somehow a Ryan Reynolds (Deadpool)-voiced Pikachu in a detective hat going beyond the call of duty can do the trick. Film is subjective, but it's an objective fact I think it looks great. Sue me— actually don't, I haven't started a Patreon yet to pay you.
But despite the headline fare, I'm looking forward to Greta Gerwig's follow-up to the spectacular Lady Bird, her adaptation of Little Women, which hopefully doesn't end up like 2018's Wildlife, stuck in select cities that aren't Floridian. I think the Taron Egerton (Kingsman)-led Elton John movie Rocketman looks snazzy (maybe it'll be 2019's Bohemian Rhapsody, for better or worse).
And there are some low-budget horror films that are tickling that nerve for me. (Of course, they're marquee names, but they've no Star Wars budget.) Based on the strength of Annabelle: Creation, I'm looking forward to Annabelle 3, and because It: Chapter One was so good, I have to see Chapter Two.
It's what you do. And you'll float, too!
Now surely, more films will be announced or get more press, and I'll look forward to them all the same, maybe even more. But the 2019 slate looks strong and I'm pumped as a moviegoer. Let me know what you're looking forward to in the comments! And like it! And share it with your friends so we can all have a little film-lovin' community!
Let's celebrate film!
#MostAnticipated #2019